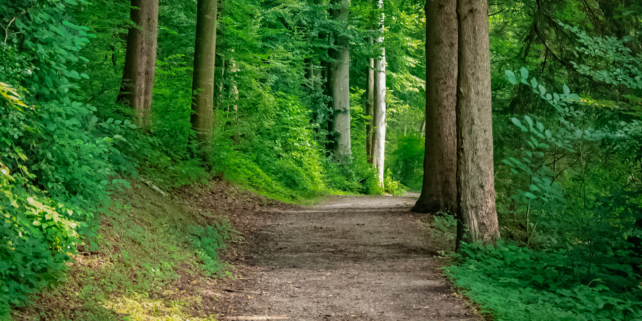 creative commons
Lehrer: Knud Rosenmayr JDPSN, Jan Sendzimir JDPSN.
Beginn: 07:00 Uhr
Ende: 16.00 Uhr
Zen-Tage sind Kurz-Retreats, die uns Gelegenheit dazu geben, unsere Praxis zu vertiefen und zu unserem Atem zurückzukommen. Wir blicken durch unsere habituellen Denkmuster hindurch und finden zur Quelle unserer tiefliegenden Weisheit und Güte. 
Dieser Zen-Tag wird im Zen Zentrum sowie via Zoom stattfinden. – Bitte melden Sie sich bald an, damit wir planen können!
Update: Wir freuen uns, dass uns das Zen Zentrum Bratislava als Mitveranstalter dieses Zen-Tags unterstützt.
Anfänger:innen sind herzlich willkommen!
"Die meisten unserer Retreats sind relativ kurz: ein, zwei oder drei Tage, oder vielleicht drei Monate. Aber Buddha praktizierte sechs Jahre lang sehr hart und Bodhidharma saß neun Jahre lang in einer Höhle oberhalb des Shao Lin Tempels. Wie können wir das erreichen, was sie erreicht haben? Eigentlich ist es ganz einfach: Bemühe dich in diesem Moment aufrichtig und stelle dir folgende Frage: Was bin ich? – Das bedeutet, dich genau zu prüfen. Das bedeutet, alles Denken abzuschalten – erwache aus deinem Traum des Mögens und Nicht-Mögens. An diesem Punkt werden du und Buddha und Bodhidharma eins." (Zen-Meister Dae Kwang)
Anmeldung und Informationen:ta.ne1685999741zmuna1685999741wk@of1685999741ni 1685999741 oder über das Kontaktformular.
Wir ersuchen um Anmeldung bis spätestens 3 Tage vor dem Retreat!
Beitrag: Gäste/Nicht-Mitglieder: €50.-, Mitglieder: €40.-; Online-Teilnahme: €30.-; Dharma-Lehrer (in Ausbildung): €25.-. Ermäßigungen nach individueller Absprache sind möglich.*
Zeitplan:
06:50

Eintritt Zoom

Entry via Zoom

07:00

4 Große Gelöbnisse, 108 Niederwerfungen
4 Great Vows, 108 Bows

07:30

2 x 30 Minuten Meditation im Sitzen

2 x 30 minutes sitting meditation

08:40

Chanten: Heart Sutra (in English)

Große Dharani (> Textlink)

Chanting:

Heart Sutra

(in English)

Great Dharani (> link to the texts)

09:00

Frühstück + Arbeit (schweigend)

Breakfast + work (in silence)

10:30

3 x 30 Minuten Meditation im Sitzen

Koan bzw. Beratungsgespräch

3 x 30 minutes sitting meditation

Kong-an (consulting interviews)

12:30

Mittagsessen (schweigend)

Lunch  (in silence)

13:30

3 x 30 Minuten Meditation im Sitzen

3 x 30 minutes sitting meditation

15:25

Dharma-Rede oder Gruppengespräch

Dharma talk/circle talk

16:00

4 Große Gelöbnisse

ENDE

4 Great Vows

END
*Bankverbindung: Koreanische Zen Gemeinschaft
Raiffeisen Bank. IBAN: AT95 3200 0000 1179 4252; Swift: RLNWATWW
Verwendungszweck: "Zen-Tag, 13. Mai  2023".
https://www.zen-meditation.wien/wp-content/uploads/2023/04/zen-tag-2023-05-13-e1681196220704.jpg
796
1593
Chris
https://www.zen-meditation.wien/wp-content/uploads/2017/09/KUSZ_logo_orange.png
Chris
2023-04-11 06:57:11
2023-05-16 14:21:16
Zen-Tag am Samstag, 13. Mai 2023 (hybrid)