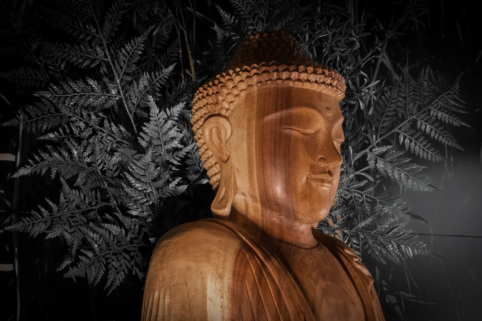 chris zintzen 2022
Teacher: Barry Briggs JDPSN.
Beginning: 8 a.m. (Arizona), 16:00 Uhr (Vienna).
End: 12 p.m. (Arizona), 20:00 Uhr (Vienna).
– An event of the Vienna Zen Center in collaboration with the Bratislava Zen Center. –
Registration and information: ta.ne1695301627zmuna1695301627wk@of1695301627ni1695301627 or via contact form.
Please register and pay no later than 3 days before the start of the retreat!
Fee: €15.- KUSZ member, €25.- non-member/guest, €10.- students/senior citizens/financially challenged.*
Barry Briggs JDPSN received inka in 2013 and taught extensively in Vienna, the Czech Republic, and other countries in Central Europe, as well as Spain and Russia. He now lives in the borderlands' region of southern Arizona and serves as guiding teacher of Cochise Zen Center. ➾ See Barry's Talk on the Three Jewels in Cambridge Zen Center.
–  In addition, the Bratislava Zen Center offers a two-hour morning practice starting at 6 a.m.
➾ More information is at this link. –
Schedule (please consider your local time zone):
US time
(Arizona)
EU time (Vienna)
 
08:00 a.m.
16:00 Uhr
Welcome & Intro.
08:10 a.m. –10:40 a.m.
16:10–18:40 Uhr
4 x 30′ Sitting meditation and kong-an interviews with Barry Briggs JDPSN.
10:40 a.m. –11:55 a.m.
18:40–19:55 Uhr
Q & A with Barry Briggs JDPSN.
11:55 a.m.
19:55 Uhr
4 Great Vows.
12:00 p.m.
20:00 Uhr
End.
*Name of Account: Koreanische Zen Gemeinschaft
Raiffeisen Bank. IBAN: AT95 3200 0000 1179 4252. Swift: RLNWATWW
Purpose: "Zen Day March 2022".
https://www.zen-meditation.wien/wp-content/uploads/2022/02/ZZW_2022-02-27_DSCF2285-sm-e1646054524876.jpg
960
1440
Chris
https://www.zen-meditation.wien/wp-content/uploads/2017/09/KUSZ_logo_orange.png
Chris
2022-02-28 13:23:49
2022-03-04 08:38:36
Online Zen-Day and Kong-an Interviews with Barry Briggs JDPSN: Saturday, March 12, 2022