::: Dates: Retreats and Zen Days May to July ::: Zen and the climate change ::: Join the Club! :::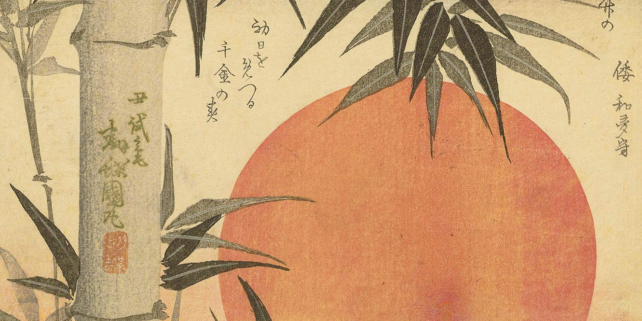 "The breeze at dawn has secrets to tell you.
Don't go back to sleep."
Rumi (1207-1273)  
Dear friends!
You are probably already planning how you want to spend the vacation season with your friends or family. Perhaps you wish to plan one or more retreat days for deepening your practice and enjoying fellowship with like-minded people. – We will inform you today about the next events and especially ask you to let us know by the end of June if you will participate in our Three-Day Weekend Retreat in July!
By the way, members of Vienna or any other Kwan Um School of Zen enjoy the benefit of a reduced participation fee for Zen days or retreats, they can also participate in all online events of the worldwide Kwan Um community at any time. You may want to think about becoming a member, as we help and strengthen each other through our community!
This applies, as our Abbot, Jan Sendzimir JDPSN states in his Dharma Note, also for climate change and its effects: Where we as individuals feel lost and vulnerable, practicing together and "not knowing" can perhaps take us a little further.
We wish you a wonderfully green and breathing May!
Your team at the VZC
……………………………………………………………………….
EVENTS
May: Zen Day on Saturday, May 13, 2023 (at the Zen Center Vienna and online), with Knud Rosenmayr JDPSN, Jan Sendzimir JDPSN: https://bit.ly/Zen-Day-May-13.

 –

Beginners are warmly welcome!
June: In June, there will be no Zen Day in Vienna. We kindly refer to the one-week retreat with Zen Master Dae Kwang in Vražné (Czech Republic): https://vraznezen.org/en/26-6-2-7-2023-tydenni-ustrani-se-zenovym-mistrem-dae-kwangem/.
July: The Vienna Zen Center is planning a Three-Day/Weekend Retreat from Friday, July 14 to Sunday, July 16 at the Zen Center: We kindly ask that you to pre-register by 06/30/2023, so we can plan!
Reminder: Wednesday Morning Zen Meditation will continue to take place regularly at the Zen Center; once a month there will be an Introduction to Zen Practice in German/English on Mondays! – You can sign up for it anytime via

ta.ne

1695347730

zmuna

1695347730

wk@of

1695347730

ni

1695347730

! – Dates and links to the regular practice can be found at the end of this newsletter!
……………………………………………………………………….
DHARMA NOTE: When April Stays Wild All Year Long (Jan Sendzimir JDPSN)
Climate change has already become a reality for all of us, and we experience its effects on a daily basis. But how can we jointly deal with a radically changing world: Our teacher Jan Sendzimir, a scientist and biologist in life, reflects on this in his "Dharma Note": ➾ https://bit.ly/Zen-and-Climate
Moment-to-moment as we stare at the floor…the world is reborn with a breath that questions, "what is this?" And it stays open as we allow every idea or expectation to come and go without strangling our question with an answer. This open mind is one way we will help each other to find a path through a totally new world.
……………………………………………………………………….
JOIN THE CLUB!
Maybe you would like to think about becoming a member of the Kwan Um School of Zen Austria, located in Vienna? The Kwan Um Zen School is a recognized order of the Austrian Buddhist Religious Union (ÖBR). However, your membership does not mean conversion to Buddhism but gives your personal practice a reliable framework. We, in turn, need your membership to ensure the existence of the Zen Center and thus enable continuous teaching.
➾ Read more about your benefits as a member…
……………………………………………………………………….
SUMMER RETREAT PROGRAM
Last but not least, we would like to point out the many varieties of intensive summer retreats that the community of European Kwan Um Zen schools holds for you. More information:
➾ https://www.kwanumeurope.org/srp2023/
……………………………………………………………………….
REGULAR PRACTICE DATES (+ Zoom links)
Practice on Monday (hybrid): 18:30-20:45
Chanting, 2 x 35′ Zen meditation, Q & A/talk.
Head: ZM Hyon Ja.
Zoom link: https://bit.ly/Monday-Practice
Wednesday morning practice: 07:00-08:10
One hour of early morning Zen meditation.
Head: Leo Welsch, SDT.
The practice will take place at the Zen Center.
(Please register via ta.xm1695347730g@nez1695347730_oel1695347730.)
Online practice on Thursday: 18:00-19:00.
2 x 25′ Zen meditation, Q & A/talk.
Head: Knud Rosenmayr, JDPSN.
Zoom link: https://bit.ly/Thursday-Practice
Online practice on Sunday: 09:00-10:00.
2 x 30′ Zen meditation, Q & A/talk.
Head: Jan Sendzimir, JDPSN.
Zoom link: https://bit.ly/Sunday-Practice
……………………………………………………………………….